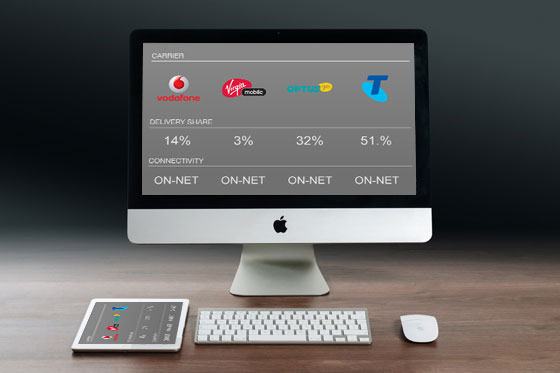 Tier 1 Bulk SMS Gateway
Launch and confirm your SMS Campaign to thousands of numbers every minute
SMS Fusion's servers, disaster recovery and backup facilities are housed wholly in Australia. No data is ever present outside of Australia and all SMS traffic remains in country, ensuring complete data sovereignty and security and the most reliable deliverability possible.
Our Tier 1 Bulk SMS Gateway allows you to send thousands of messages per minute. We will also report to you, in close to real-time, what is happening with each individual message, whether delivery has been confirmed or not.
You can send your campaigns via our Tier 1 Bulk Gateway through SMS API or by using our online Campaign Scheduler.