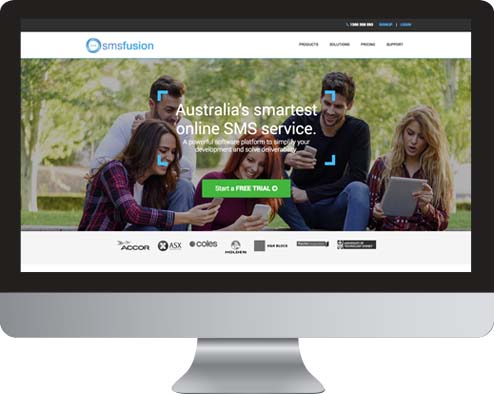 SMS Keywords
Prompt your customers into action with SMS Keywords
We've all watched infomercials on TV trying to sell us some fantastic gadget that solves a problem we probably never even knew we had. But Direct Response Marketing is exceedingly effective (the DRTV market is a multi billion dollar global industry). By prompting your customers with a call to action, you can make sales immediately. Those infomercial presenters and voice overs are always saying things like, "This is a limited time offer, so call now while stocks last . . ." or "Buy now and not only will you get the amazing Cook2perfection Laser Cooker, we'll also throw in a set of steak knives! Absolutely free!"
Your SMS campaigns can be just as effective. All you have to do is add a keyword as your call to action. For example,
"Hi Lachlan,
We have new listings
in your price range!
Receive our Alerts
& find your dream home.
Just reply YES to subscribe."
or
"Hey Emma,
Get all the latest top tips
in our weekly newsletter
& be the talk of the town.
Reply SUBSCRIBE
to join our mailing list.
Thanks!"
Once your customer replies with the appropriate keyword, in this case "YES" for Lachlan and "SUBSCRIBE" for Emma, they will automatically be added to your Alerts and Newsletter contact lists respectively.
You can use keywords to direct messages to the relevant person or department, to further segment your market by creating new lists to which you can send tailored messages, and you can keep track of active customers and to revive inactive ones. Keywords are key!
Try Keywords Out for Yourself
Send a message to . . . that includes one of these keywords . . . and see what comes back.