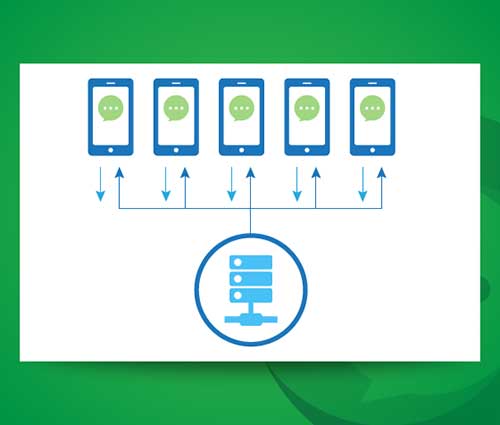 Group SMS Broadcast
Stay in touch with your teams through SMS
There are two ways you can use a group SMS broadcast: Single group SMS and Multi-group SMS.
Single Group SMS (Re-broadcasting)
Re-broadcasting is simply the process of texting a message to a virtual number, then having that number broadcast to a specific contact list through our server. Re-broadcasting is popular among teams. It allows you to send a specific message to a select list, and receive private replies.
Multi-Group SMS
If you have multiple groups which you would like to message separately, you can use SMS keywords to define each group. Switch between groups by typing in the keyword as the first word in your SMS. This keyword will also not be shown in the message sent. Group SMS broadcasts are normally created by coaches, captains, managers, and leaders who want to speak to a group of people, and get private responses back.