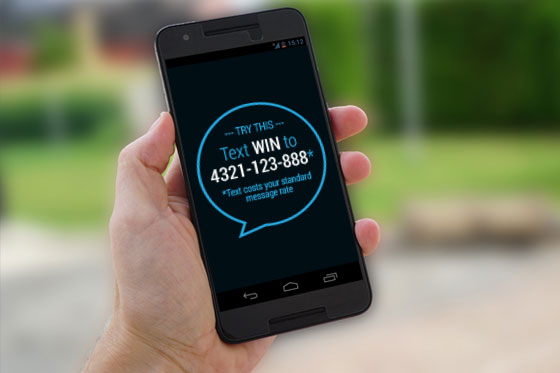 Virtual Mobile Numbers
Receive inbound SMS on your very own virtual mobile number.
Often referred to as longcodes or response numbers, dedicated virtual numbers are one of the most important elements of business SMS. Dedicated virtual numbers have three primary benefits:
1) Number Consistency

When you send an SMS with a dedicated virtual number, you will be sending SMS from a number exclusive to your business. This means that you will have a consistent number that you can use on all your marketing materials.

2) Number Exclusivity

This is especially important for sending SMS marketing campaigns. Customers will be able to remember who you are, and have the option of adding your business as a contact. There also won't be any chance of a potential competitor sending from your number.

3) Receive Replies

Since virtual numbers allow you to receive replies, you can now be more creative with what you can do. Design an interactive SMS marketing campaign, and start conversations with your customers. Get valuable feedback faster than before.
In addition to these benefits, virtual numbers can also be further enhanced aesthetically. If you want something easy to remember, Gold Numbers can be an option. An example of a gold number compared to a regular virtual number would look like: 620620620 vs 612518975. Vanity Number are another type of virtual number that can be used to spell something out, for example: 12345SMSFUSION.