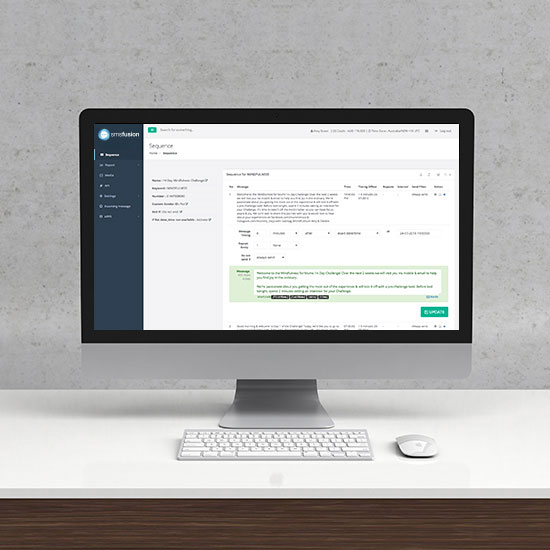 SMS Automation
Streamline Your Business Processes with AI
Finding that perfect equilibrium between direct human interaction and artificial intelligence is a delicate procedure. But nobody knows your customers better than you do. You perform that balancing act on a daily basis. And better than that guy who walked across a tightrope between those two skyscrapers in China. Blindfolded. Backwards.
SMS Automation Saves You Time, Effort and Money
There is no denying the fact that some level of automation will help your business operate more efficiently. There are many areas which could be streamlined through automated responses and keyword triggers.
From virtually every aspect of customer service to billing & collections to sales and marketing, SMS Fusion's automation tool, AutoFusion, can manage a simple task, like sending an autoresponse message, or a complex, fully automated campaign from broadcast to accurately re listing responders and messaging them with the appropriate reply
Instead of wasting time on tasks that Autofusion could be doing even more efficiently and effectively for you, focus your energy in areas that will grow your business.