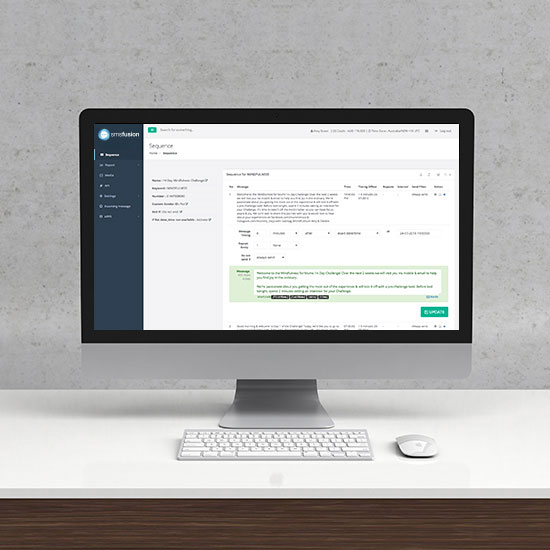 SMS Automation
Create complex sets of automated text messages
The key to making your business more efficient, is automation. Use our SMS automation tool - the Sequencer, to schedule multiple reminders or repeating sequences of events.The Sequencer can be activated by adding lists, keywords, forms, or API callbacks. It can also be triggered manually.
Special Features
The Sequencer uses a separate natural UI interface, making it easy to manage your sequences. This new interface allows you to intuitively create schedules, process replies and delivery reports and trigger further sequences based on those responses.
For a quick summary of what the Sequencer offers, scroll down to our service features section below.