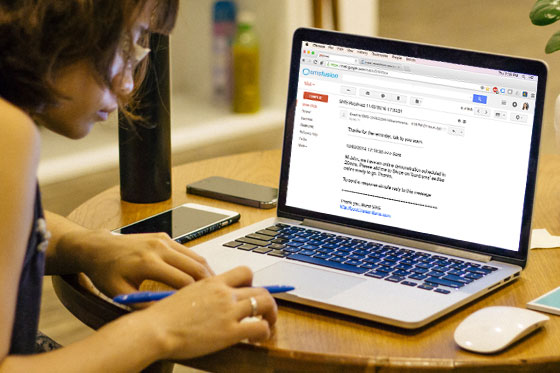 Email to SMS
Send & Receive SMS Through Your Existing Email Provider
SMS and email do not have to be mutually exclusive. In fact, we would encourage an outreach campaign that combines the benefits of both. The advantages of email include the ability to create a conversation thread, for example.
Have replies to your SMS directed to your email and continue the conversation as an SMS interaction by sending your email response as an SMS. Here's how you can do this.
Simply insert the phone number your are communicating with followed by @sms.smsfusion.com.au in the "To" panel. For example, [email protected]
You can then type your message in the "Subject" panel or the main body of your email. You have the ability to select from various options to customize how you send and record your email to SMS.
Once you get a response, this will automatically create a conversation thread in your email inbox that you and your supervisors can easily track and review.
To make things even more simple, you don't even have to change your current email provider.